International School in Chennai
Welcome to Sri Sankara Global Academy, a top rated International School located ideally in Pammal, Chennai. We are affiliated to Cambridge Assesment International Examinations
(CAIE, UK). The Cambridge Curriculum that we follow is the most popular school syllabus worldwide, and has been carefully designed to give a solid foundation to the learners to achieve high levels of academic and personal attainment. We also offer a host of extra-curricular activities suitable for the relevant classes.
Pre - Primary School
Our pre-primary classes are Pre-KG, Lower KG and Upper KG. For children aged 2.5 yrs – 4.5 yrs. Students are provided a nurturing environment to enjoy learning the bare basics.
Primary School
Our primary classes are from Grade-1 to Grade-6, where children learn subjects like English, Maths, Science, Social, ICT and a Language from Tamil, French and Hindi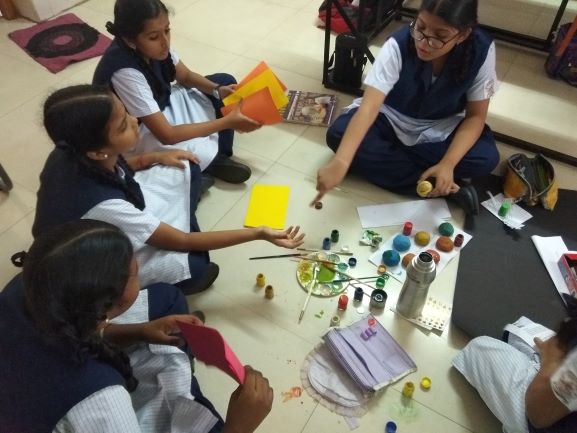 Middle School
These are from Grade-6 to Grade-8. Science is split into Physics, Chemistry, Biology, while students can also opt for business subjects like Accounting and Economics.
Cambridge IGCSE
This is for students of Grade-9 & Grade-10. The 2 years course culminates in their appearing for the IGCSE exams in each of the subjects that they have taken.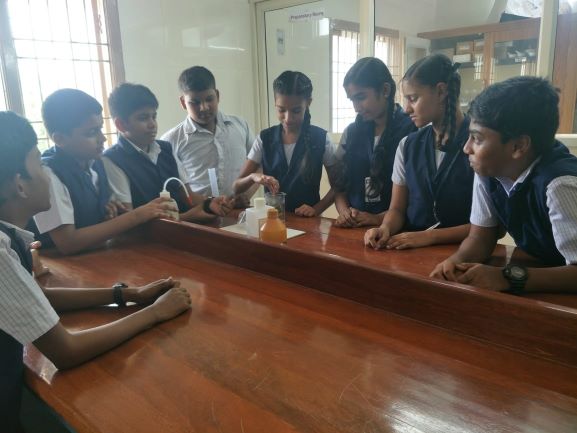 Cambridge International AS & A Levels
This is for students of Grade-11 & Grade-12. Completing the AS & A levels makes the students eligible to apply for and study in universities all over the world.
Why Study Cambridge Curriculum ?
Check out a few awesome reasons why the Cambridge Curriculum could be the best for your child.
SpellBee International Center For English Language Excellence
We have been awared a special status to function as "SpellBee International's CENTRE FOR ENGLISH LANGUAGE EXCELLENCE".
This is in due recognition and acknowledgement of their commitment to build a strong foundational English to all their students via consistently integrating SpellBee International's 'Strategic Language Enhancement Programme' [SLEP] in their school curriculum and creating an enriching ecosystem and learning environment for students. This centre shall offer SpellBee International's comprehensive language learning program that nurtures accuracy in English for students, and also empower educators and parents to connect teaching with learning.
By Mona Sathya Day 1: 25th September For purpose of creating awareness and contributing to the cleanliness of the beautiful yelagiri hills, I along with my fellow classmates went on a trip to the yelagiri hills. After waiting for our friends to arrive for the journey,...
read more
Education Award
We Won this prestigious award in the category Education Leadership & our Principal won the award for Women in Education.
Great Place To Stdy Award
We were chosen as one amongst the Great Place To Study in 2019 by GLI (Global League Institute).
International School Awards
We are recipients of the International School Awards in 2019 for Best School Using Technology.